Cheddar: FoodID Announces $12 Million Raise to Expand Pork, Beef & Poultry Testing
Food In-Depth CEO Kevin Lo discusses FoodID's new funding round and how testing meat and poultry can help prevent the next pandemic.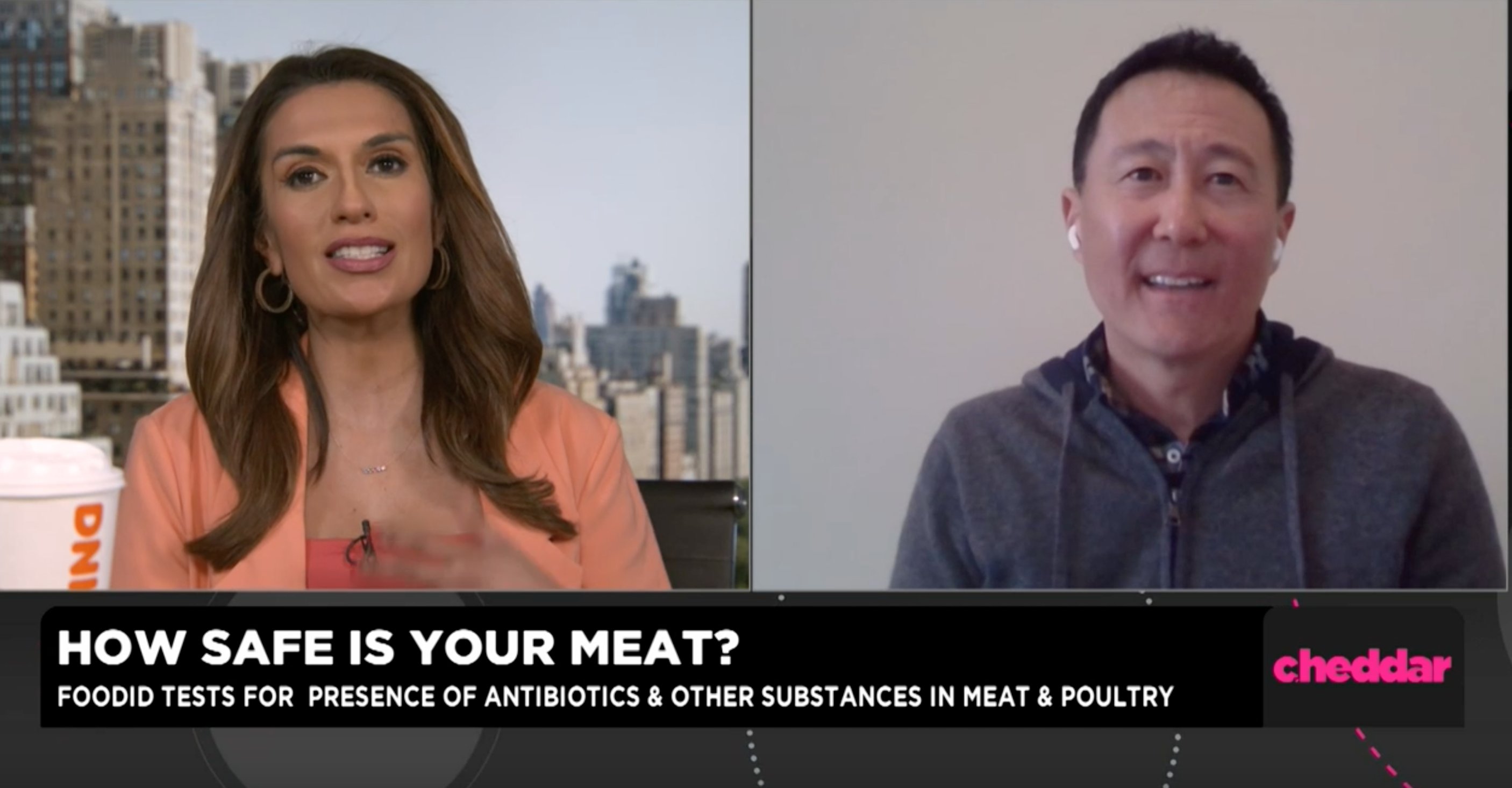 "According to the National Research Council, 50-60% of feedlot cattle are fed some sort of antibiotics, which we consume when we eat meat. One company, FoodID, wants the consumer to be better informed, and it's announcing a $12 million funding round. Kevin Lo, CEO of FoodID, joined Cheddar to discuss."
Follow along
Are you passionate about food safety? Want to keep up to date on meat testing and the use of antibiotics in livestock production? Sign-up to receive notifications for articles we've been reading and company updates on our journey to build a future where everyone knows what's in their food.