Forbes: This California Startup Has A Meat Test It Says Can Help Prevent The Next Pandemic
Chloe Sorvino of Forbes explores Food In-Depth's efforts to improve the safety and transparency of the U.S. meat supply. She digs into FoodID's $12M Series B which will be used to commercialize the company's rapid-result tests that can detect antibiotics in animals. At a time when sales of antibiotics for use in livestock are increasing, identifying drug residues in meats may help stop the next pandemic and bring transparency and accountability to the supply chain.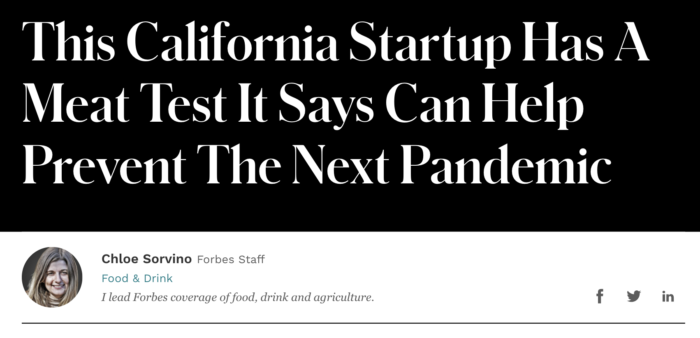 "There's a feeling that consumers understand what they are buying and there's authenticity," says Food ID cofounder Bill Niman, the legendary grass-fed beef rancher in Northern California. "We know that's not totally true, and when that becomes clear to the suppliers and to the brands that depend on antibiotics costing a premium to consumers, we're gonna be very busy."
Follow along
Are you passionate about food safety? Want to keep up to date on meat testing and the use of antibiotics in livestock production? Sign-up to receive notifications for articles we've been reading and company updates on our journey to build a future where everyone knows what's in their food.